Since its inception, Euro Tech Services backed on commitment to excellence, built-up experience and continuous improvement in new technology. Upstream Well Services are one of the divisions owned by Euro Tech Services who offer newly equipment and operates Fleet and Transport, with highly trained Operators.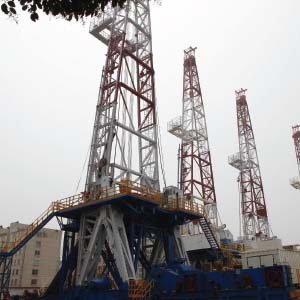 Our scope of services is generally outlined as under:
Drilling rig & rig components
(Rotating and hoisting equipment)
Mud Pump & fluid end parts
Iron Roughneck
Top Drive System (TDS)
Frac Pump & Fluid end Module
Wire rope (Drilling line, Raising line, slick line etc.)
Onshore Surface wellhead & X-tree products
Well Control Equipment (BOP & control units)
Tubular automatic handling system (power catwalk + mechanical arm + iron roughneck + ground tubular handling system.
Coiled Tubing
Tubular Running Services
Pumping service
Offshore & onshore Rig Inspection and Audits
Tubular Inspection Services
Material supply oil and gas and private sector
Drilling and work over equipment's (Rigs)
300HP-6000HP(1000m~12000m in drilling depth Various series rigs, VFD Drive, SCR Drive, Mechanical Drive,etc.